This package includes the wakeboard tower and flat tower bimini.
Reborn Thrust Wakeboard Tower is a design which can be installed either facing forward or facing backwards, the distance between front and rear mount is free adjustable which makes the installation very easy and also allows you change the tower looking according to your favorate.

Tower Measurements
78" to 106" between the deck mounts
38" between front and rear mounts


Materials
Seamless 2.25inch, 6063 Aircraft Aluminium tubing.
CNC Machined solid 6061 Aluminium Fittings.
Stainless Steel Hardware.
All models of Reborn bimini can fit Thrust tower, please note us your choice when placing order or after you finish tower installation.
The exact bimini size will be known after you install your tower. Please keep us posted when you have the measure of the width of your tower top.

You are free to install Reborn Pro/Pro2 bimini above the tower or underneath.

Reborn thrust tower + Pro bimini underneath install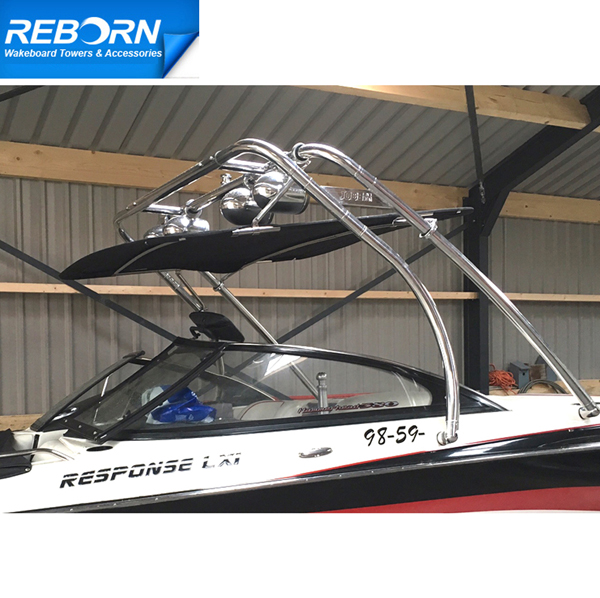 Reborn thrust tower + Pro2 bimini above the tower.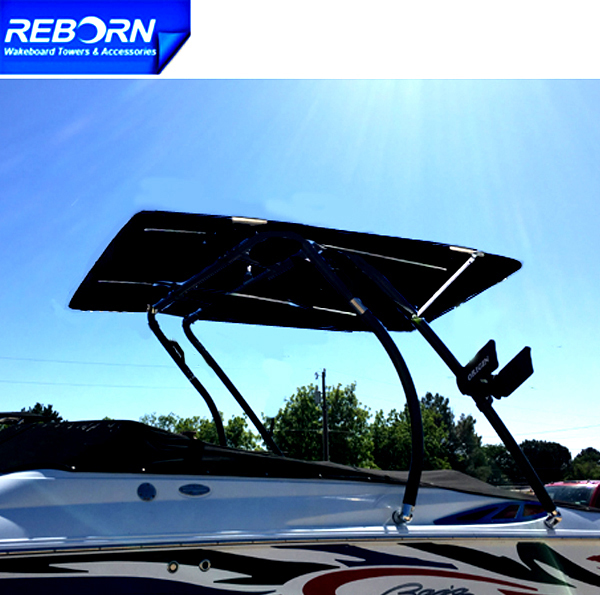 Reborn thrust tower + Pro2 bimini under the tower.